To sell innovation in any industry, you need innovative ways to present it to the potential buyer. That's what we've done with Medicalls and their Medbox – a telemedical service kiosk and single-station diagnostic point designed for indoors and outdoors.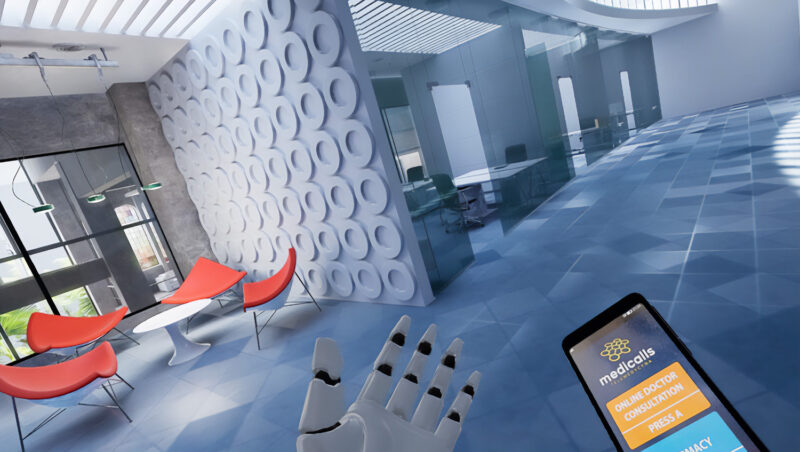 Besides its incredible use in education and culture, virtual reality is an effective tool for commercial sales. One way you can benefit from it is by having virtual product tours for your potential clients. It's a much more compelling way to showcase your products than just talking about them (even if you have a beautifully-designed Powerpoint presentation.)
In the case of Medicalls, their complete telemedicine module combined with a robotic pharmacy brings comprehensive medical care where the health care system doesn't reach. And VR has enabled us to show the full functionality of the Medbox from the point of view of the patient receiving treatment.